Nancy will be leading our Stroll & Roll Gatineau group this summer. She was nice enough to answer a few questions for us so that you can get to know her better!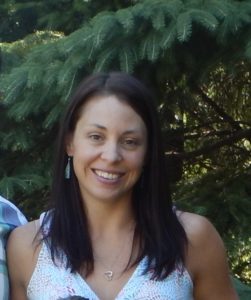 Tell us how you fell in love with fitness?
I have always enjoyed fitness.  I was an athlete and always participating in some sport.  I competed competitively in speed skating for over 10 years and played soccer, rugby, and hockey.  I studied Kinesiology and Education at UNB and worked as a phys ed and elementary school teacher before relocating with my young family to Gatineau.  I have coached learn to skate programs and worked as a lifeguard so fitness has always been a part of my life one way or another.
What can someone expect when they join you at Stroll & Roll?
Options!  Fitness is accessible to everyone with the appropriate modifications.  I like to keep workouts varied and I am always looking for new ways to keep things fresh, add challenges, and adapt to the environment around us.  I am not super loud and 'in your face' but like to work hard and focus on proper technique.  I am a good listener and very open to feedback and questions.  I am there to support you at whatever stage of your fitness journey!
What sort of things do you love to do outside of fitness?
I love to spend time outside biking, hiking, camping, and exploring new places. I love the water boating, swimming, and pool lounging. I also enjoy cooking and especially baking cookies!  Miam! I don't watch much tv but I never miss my favourite show Survivor!
Did you find that the way you exercised changed at all after having a child?
Surprisingly, I find it has become more consistent and balanced.  I know that not every workout is perfect but it just feels good to get out and move.  For me and for the kids changing landscapes and bodyweight workouts are adaptable and portable!  Plus, it gives me energy and keeps me sane! I also used to work out alone, but I now really enjoy group exercise and enjoy the social aspect that it brings me.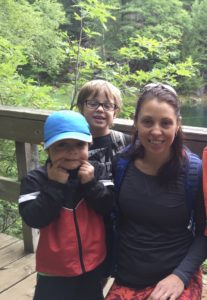 What is one thing that people may not know about you?
I grew up on beautiful Cape Breton Island and learned French only after meeting my husband when we worked together at a summer camp.
Meet Nancy at the Gatineau Boomerang Kids Stroll & Roll on Tuesday mornings at 10 am! To be kept up to date on all things Orleans Stroll & Roll Check out the Facebook event page here!