The days seem to fly by and the moments never seem to be long enough. As I neared to the end of the year I was feeling like it was an "okay" year. I felt like it went by too quickly and that it maybe wasn't the WOW year that was possible for me. I had a feeling of being unsettled.  I have been hesitant to write this post and I wasn't sure why.
I took time out today to pause and really allow myself to relax. Wearing our pj's all day as a family, movies, board games and laughter gave me the space I needed to really reflect upon the past year. This year HAS been amazing. Why do I say that? Because I get to define my year. Not anybody else. Not somebody else agenda, shining perfect instagram photos, or my long list of to-do's.  As I reflect I am so so thankful that this year I finally felt at peace. After numerous years of close family members deaths, family turmoil, walking down business paths that I didn't want to walk down but felt I "should" and holding on to friendships that I found out were more poison than uplifting, I had a year of peace.
I am so thankful for my lovely family, adoring husband who supports me 150% (even when I have crazy moments of new ideas and sometimes work late in to the evenings/weekends), a healthy family, wonderful travel vacations and have had the amazing ability to live in 2 cities for the past year.
Here is my Year in Review for 2017
January
In January my sweet third baby, and possibly my last,  Rhiannon turned 2. She is the clown of the family, always making us laugh and remember to not take life so seriously. She is full of life, super close to her big brother and follows everything her big sister does and says.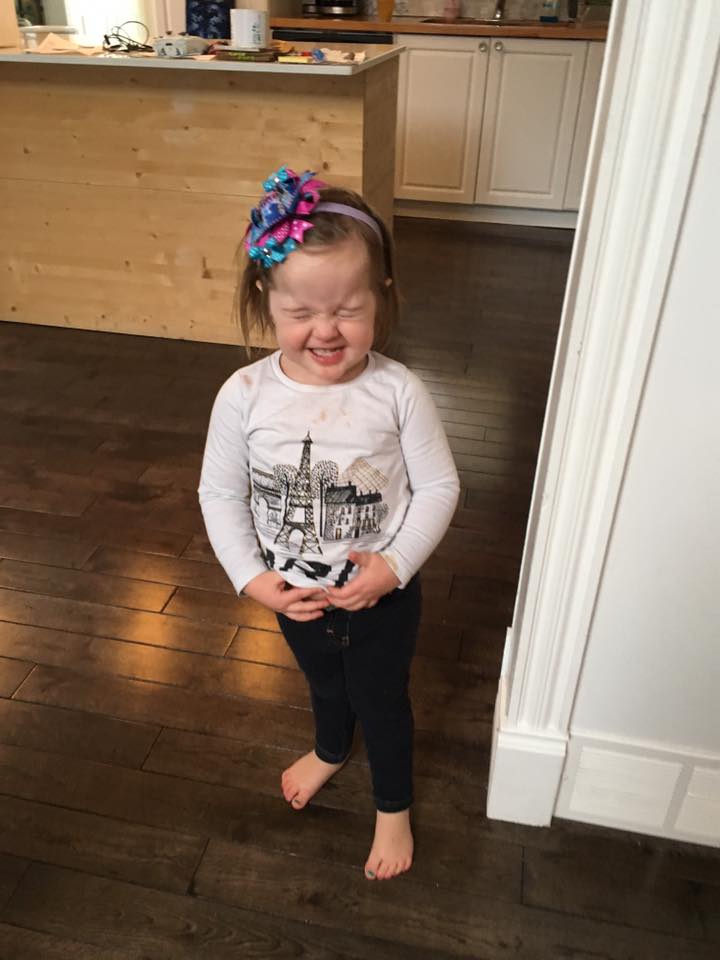 February
We had the opportunity to spend some time snuggled up as a family at Chateau Montebello. We absolutely adore it here as we can snuggle up, spend time playing together and relaxing together in this beautiful historic resort. The kids absolutely adore this place and are always asking when we can go for another visit!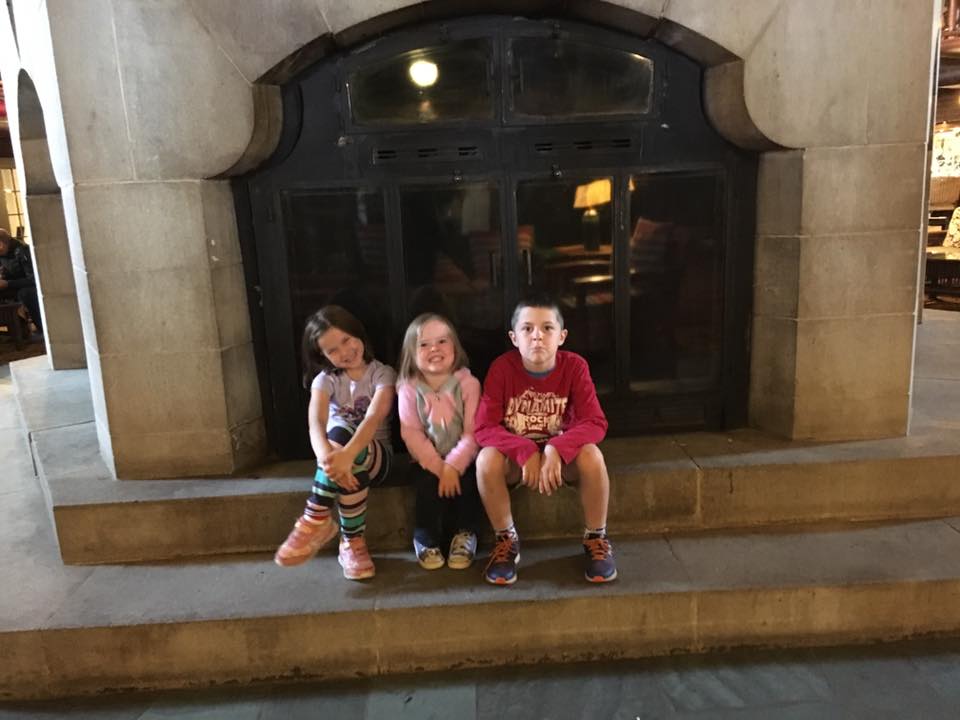 I led another Yoga Teacher Training program at the beautiful Happy Tree Yoga studio in Montreal. I absolutely love getting to dive deep with the amazing souls I meet at each of our teacher trainings.
March
We escaped again to the Outer Banks for our March getaway from the snow but also spent a few days exploring Washington. We drove in style, thanks to Chevrolet Canada and their beautiful Chevy Tahoe, and we had an amazing time relaxing as a family. Exploring museums, the Botanical Gardens, beaches, aquariums and spending quality time always leaves me feeling refreshed and alive.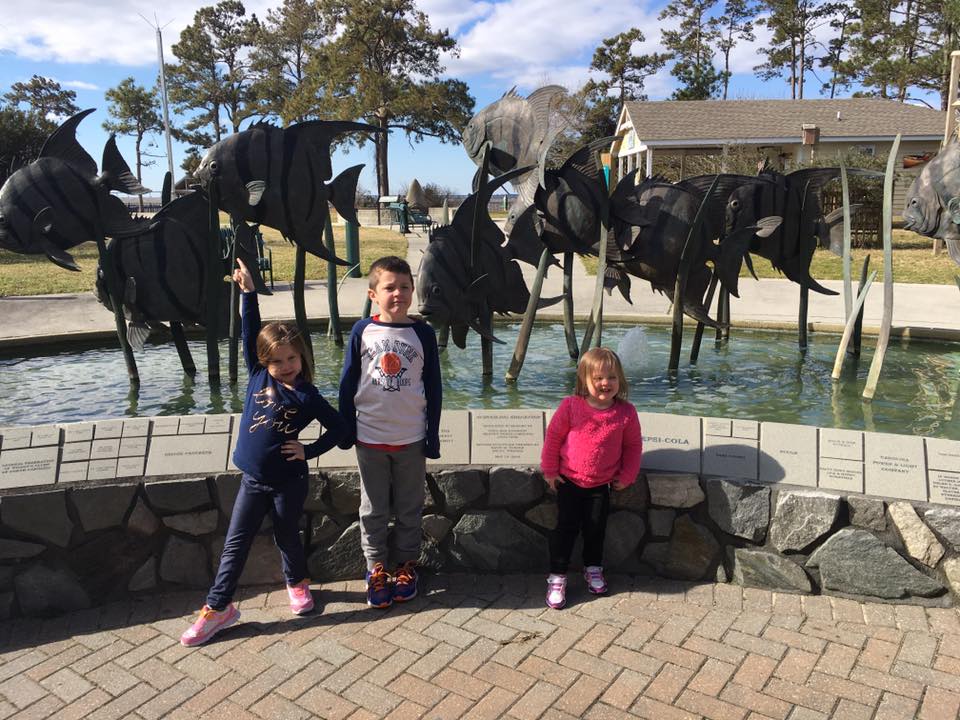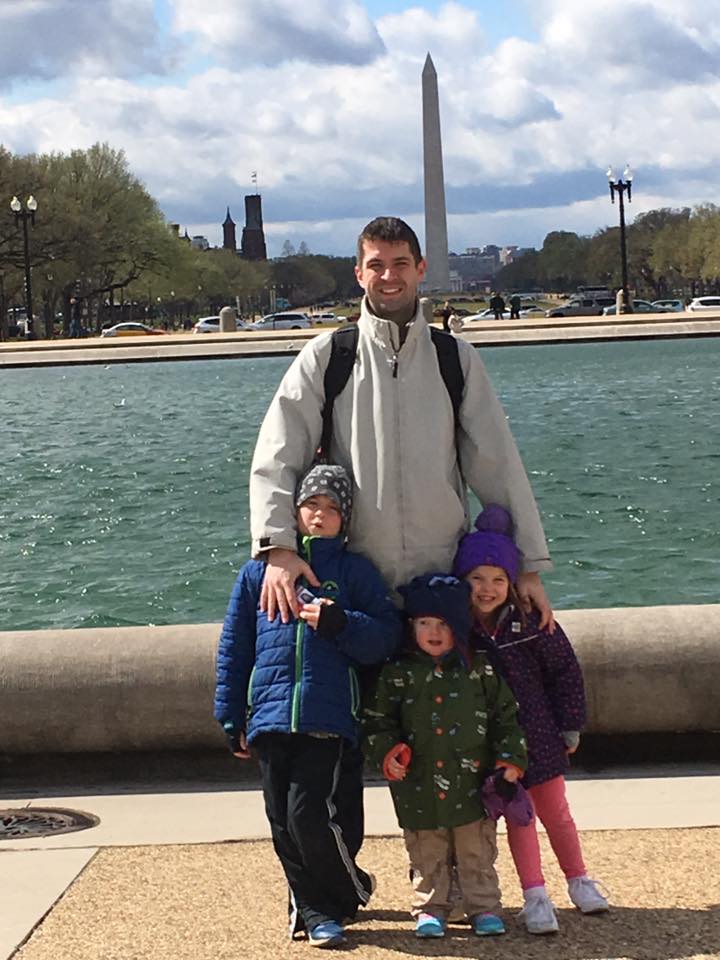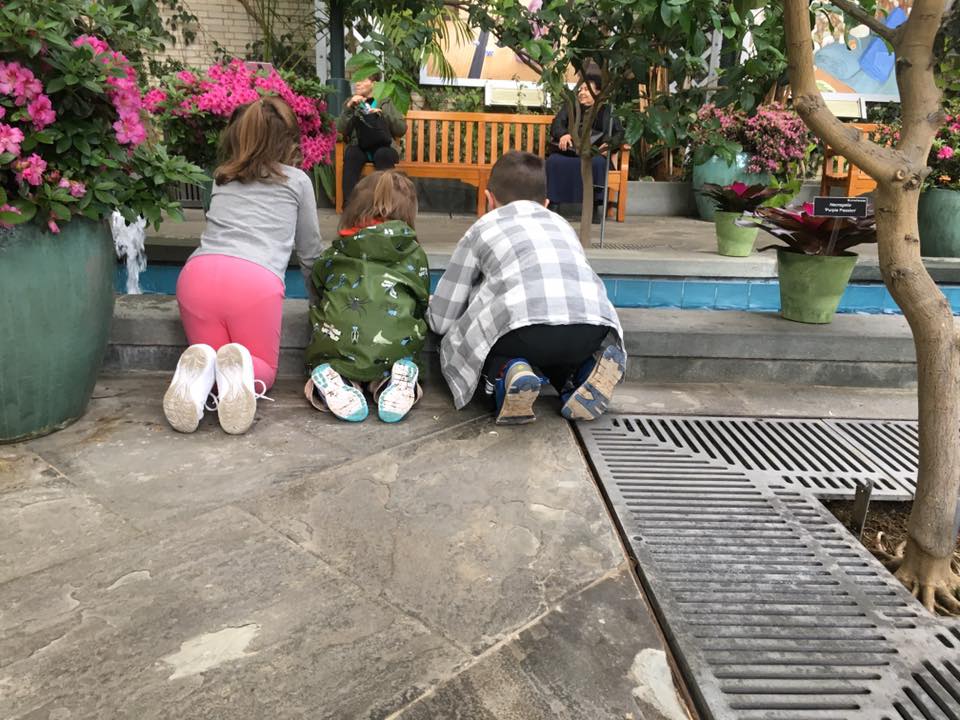 April
Seeing Tony Robbins up close and in person has always been on my wish list and I am so happy that I got to experience him live in Montreal. Seeing his energy and feeling the high vibe in the entire room was incredible. I also got to spend the day with a super special soul, Sarah, who shines bright inside and out.
My girls were super excited to see Peppa Pig live and were even more pleasantly surprised to get up close with Peppa in her special backstage family event.
I lead another Kids Yoga Teacher Training program in Ottawa and was blessed to meet these lovely souls who are now flourishing and sharing their love for teaching children.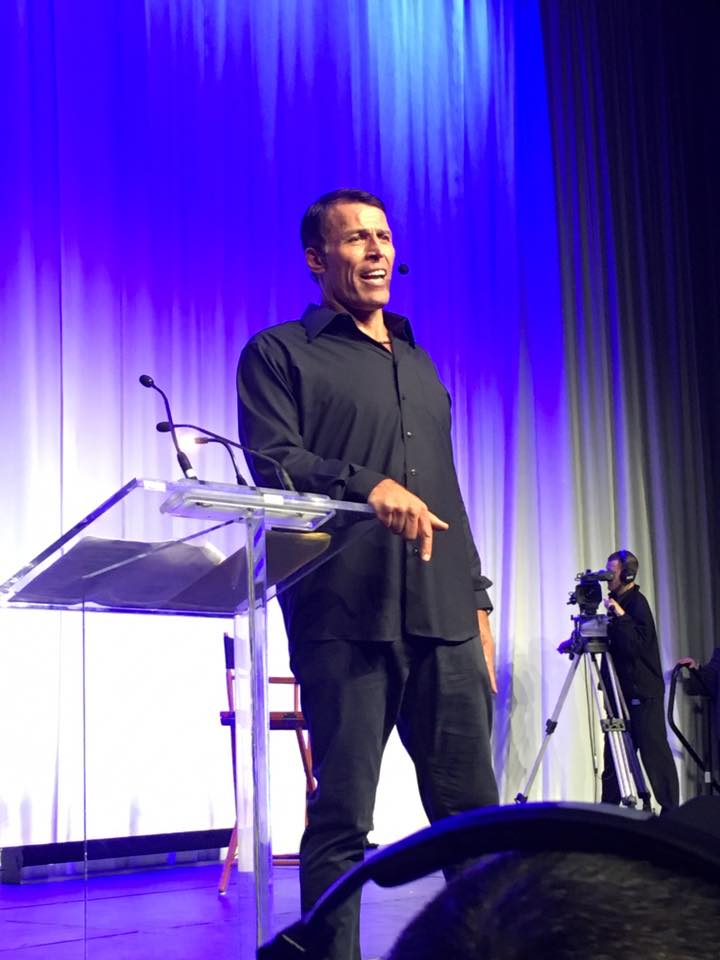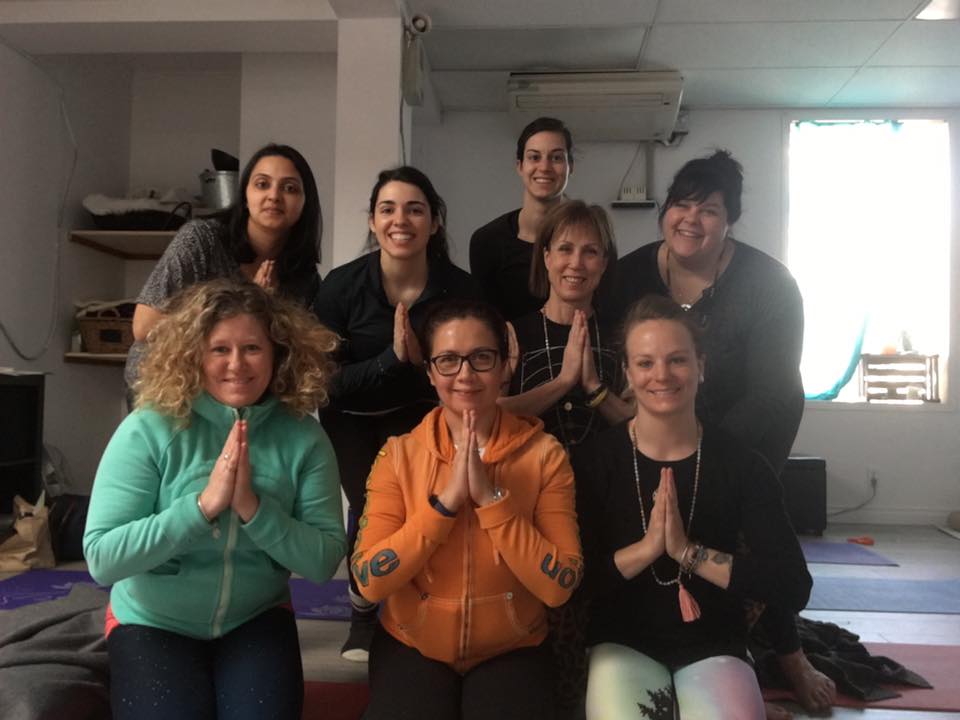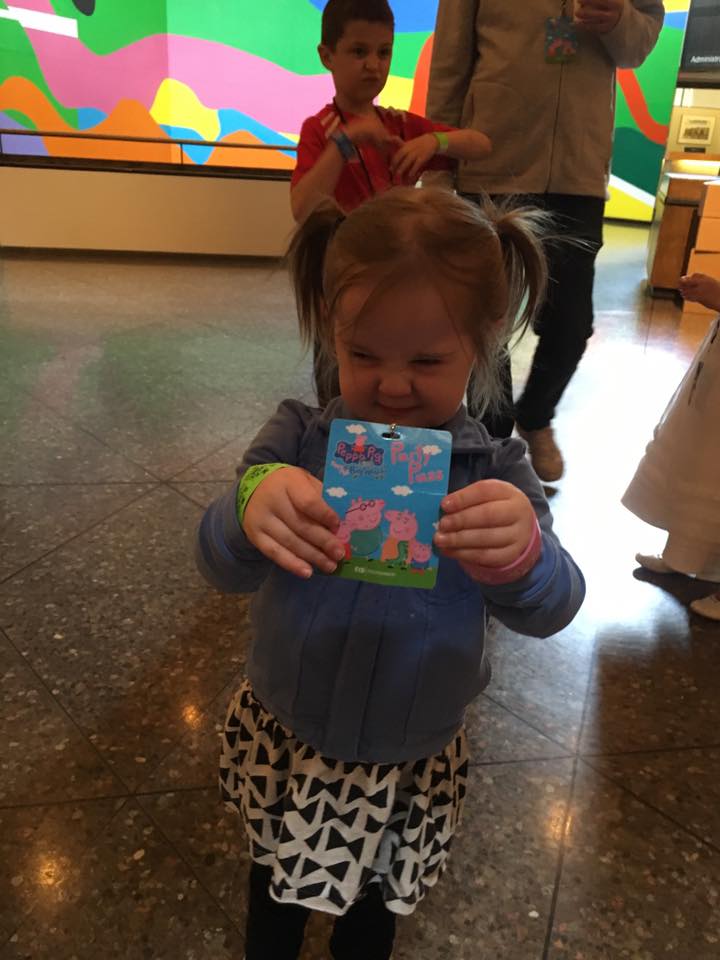 May
My sweet first babe turned 7! He is a kind, loving, sensitive soul who bends over backwards to make sure his little sisters are taken care of. This little boy made me a mama and I treasure the evenings that he wants to snuggle in bed so I can feel his warmth and the beating of his heart.
My sweet girl had her kindergarten orientation and I was full of mixed feelings over her going to school. You can read my post HERE about how I was feeling all the feels when this one started kindergarten. She had so much excitement to start school coupled with nervousness because like her mama she isn't too sure of being in unknown situations.
Travelling back to Montreal I met another lovely group of women in our Kids Yoga Teacher Training program and enjoyed a vibrant weekend with beautiful souls.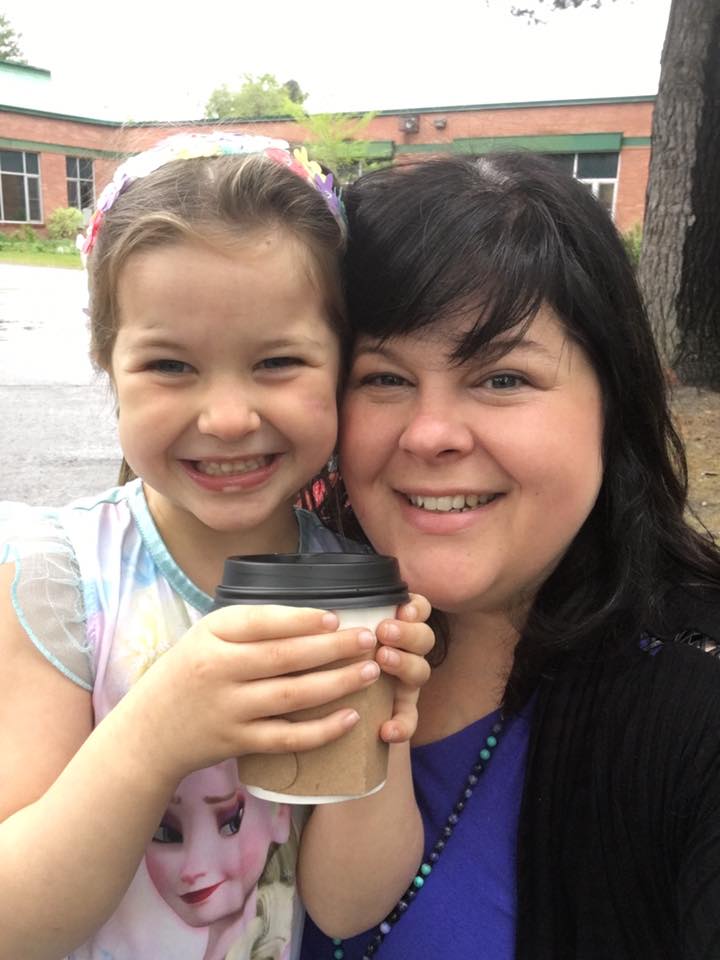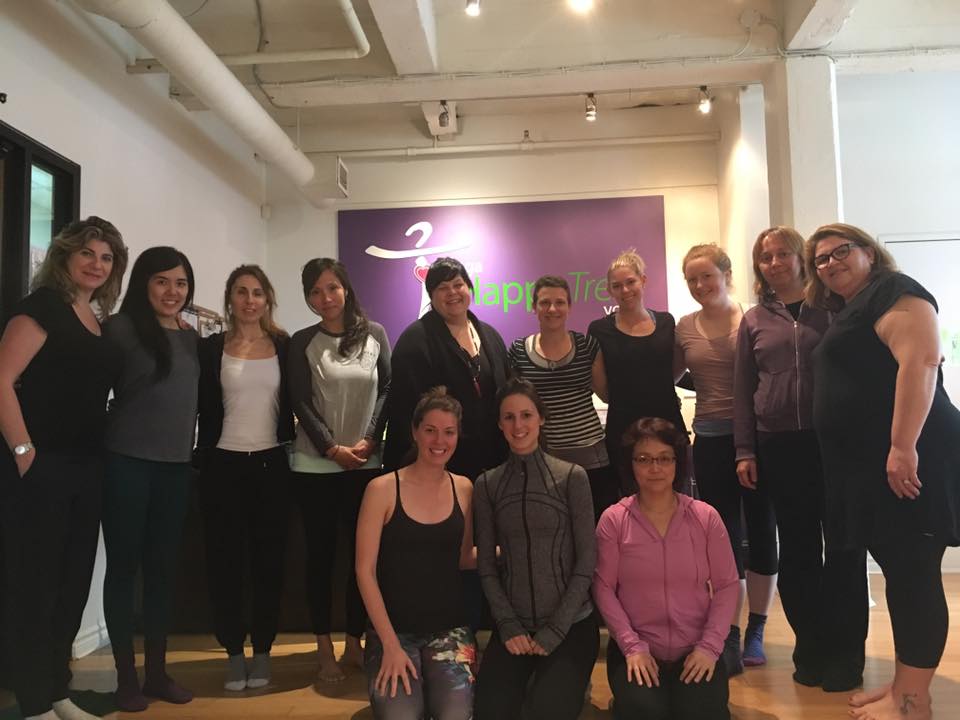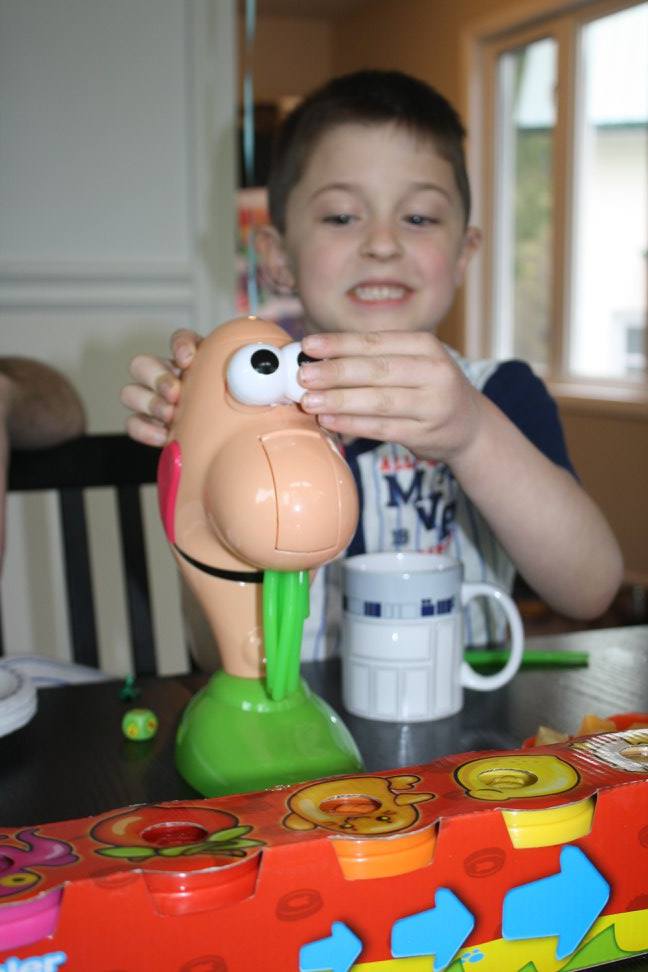 June
June brought fun at the 2nd City of Om yoga festival, our annual visit to the CHEO Teddy Bear Picnic and the RCMP Musical Ride!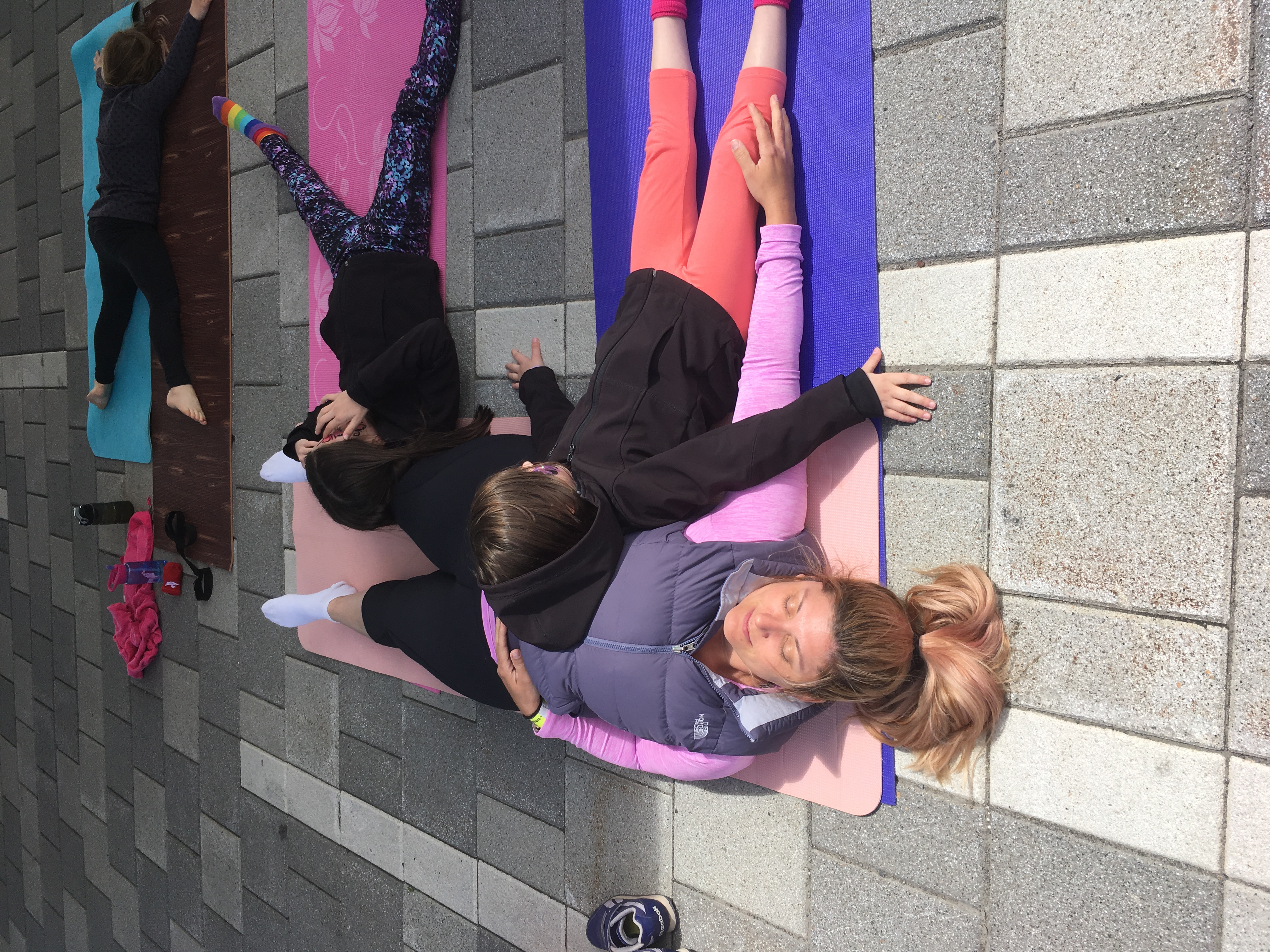 July
July we celebrated my husbands birthday and enjoyed some family time together in Wakefield. My husband and I spent a lot of time in Wakefield before having children and it was part of the reason why we moved to where we did to raise our family. July was a relaxing month for our family with all 3 kids home full time with me we were able to enjoy our first summer in our new country home.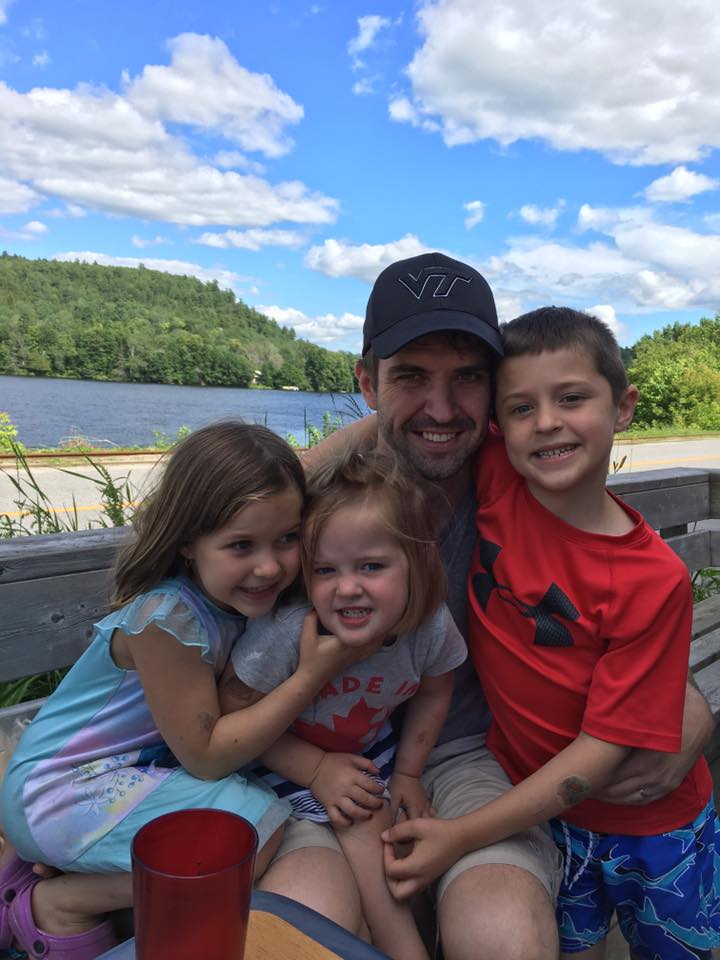 August
The first weekend of every August always starts with a trip to the Lombardy Fair. Having grown up in Lombardy I have many many childhood memories at the fair and going back is twice as fun now that I have my own little ones to experience it with. They love seeing all the farm animals, riding the rides, eating cotton candy and watching the truck pull.  A visit to the fair isn't a visit unless we also go for a visit to Uncle Chris and Vanessa's and to the lake to see dear family friends.
Chateau Montebello was beautiful for a summer visit and we enjoyed many moments by the pools, indoor and out, and had a great evening with friends. It's our family tradition to do a winter and summer visit each year.
Spending most of the summer in Montreal meant that we also had the opportunity to experience the Montreal Pride Parade. The kids were in awe over the energy and all of the people!
We won't forget our fun time at Calypso WaterPark either!
The end of August also means the beginning of a new school year which always feels odd to me having grown up in Ontario and used to heading back to school after Labour Day.
Baby girl #1 officially started Kindergarten and Baby girl #2 was over the moon excited to start preschool and go to "real school".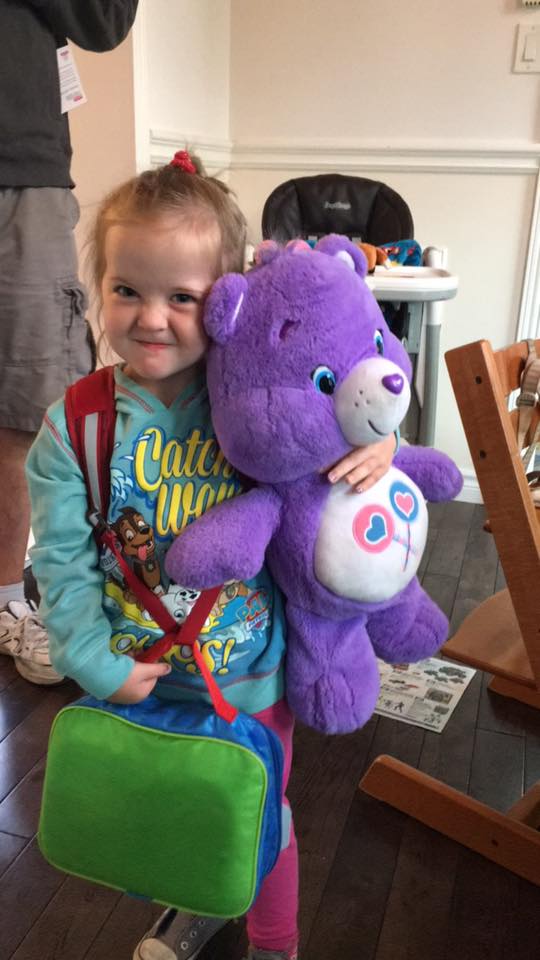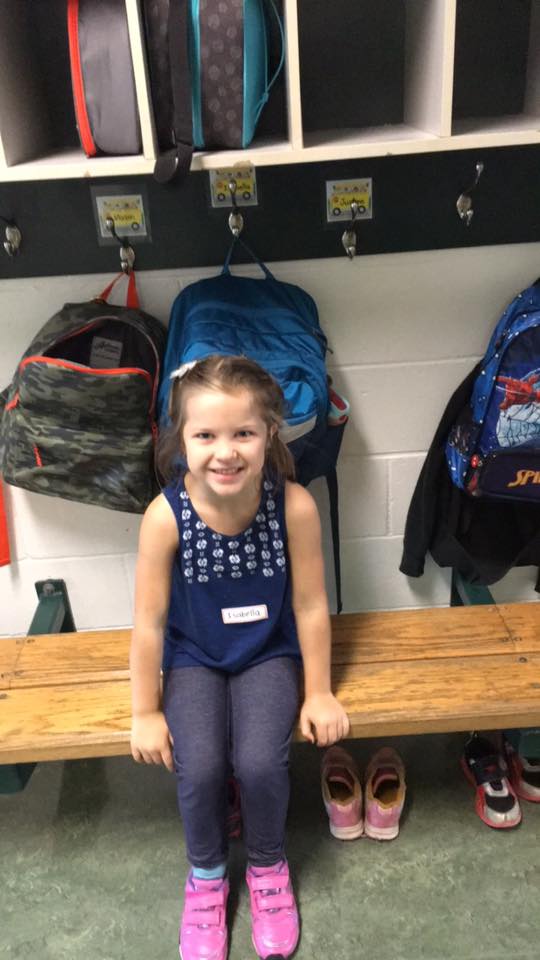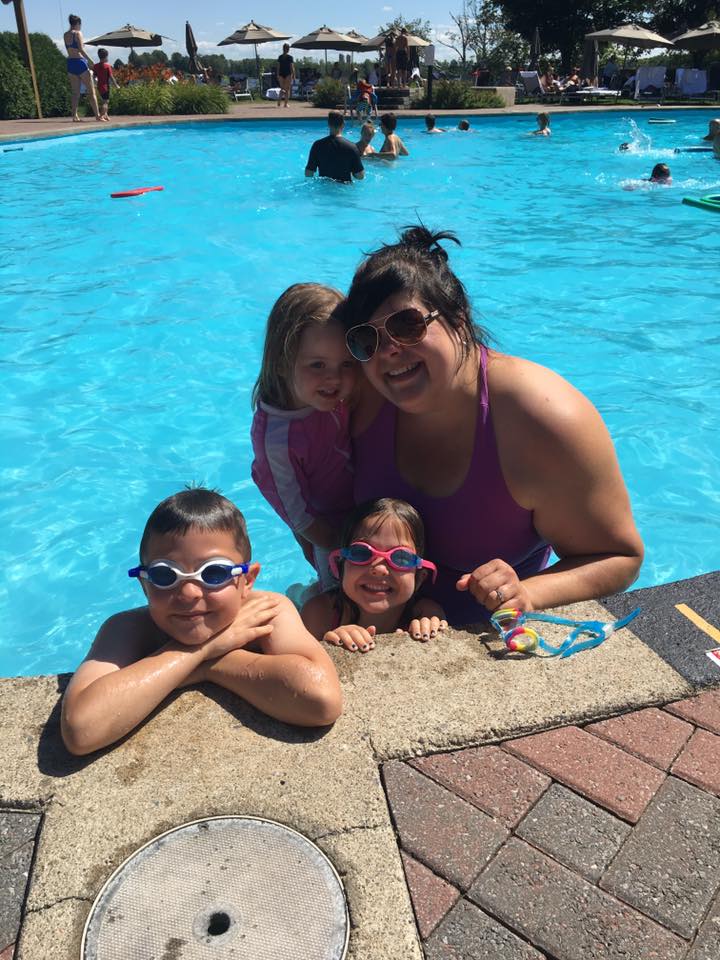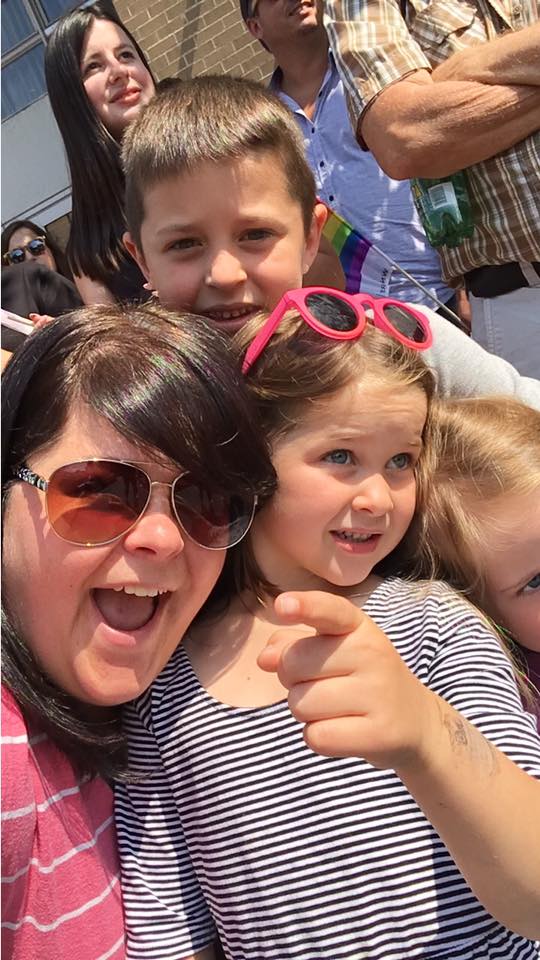 September 
September brought me to Peterborough where I was able to lead our teacher trainings here for the first time in this city. I hadn't been to Peterborough in about 8 years and it was nice to reconnect with an old friend while I was there too.
We spent one last hooray at the beach as our summer was a bit cool for lots of beach days so we were lucky to squeeze another one in. We have a summer tradition of ending the summer at Lac Phillippe with friends over sand play, swimming, kayaking and a bbq.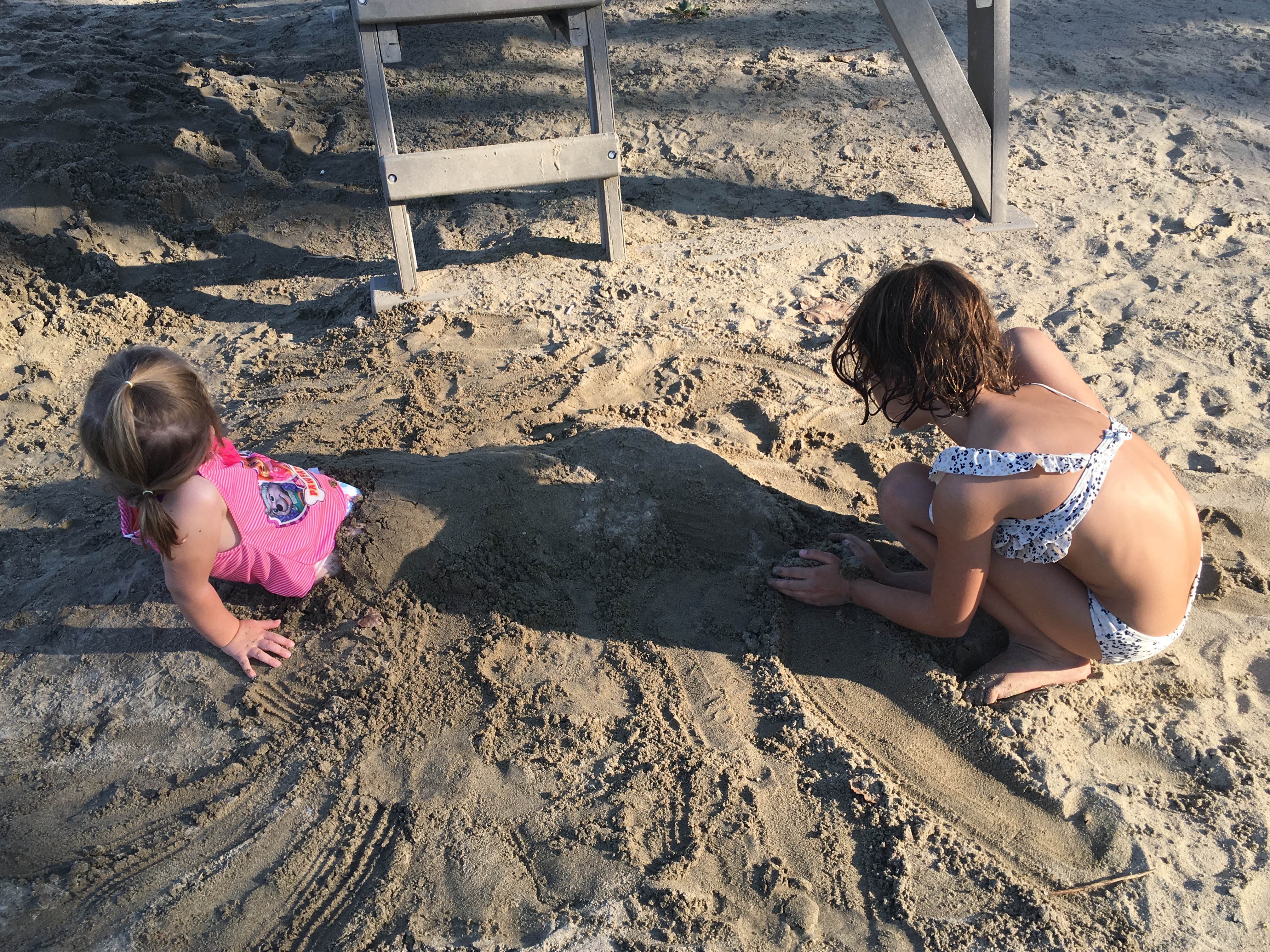 October
October I travelled back to Peterborough so I could lead another teacher training program and this time the whole family joined me so we could stop for a visit in Uxbridge to visit my grandpa. He has recently been diagnosed with cancer and after having his hip surgery last Spring moved in with my aunt. This meant that he was no longer a short drive away and we all miss him tremendously. He is absolutely wonderful with my children and has been a constant cheerleader in my life.
We had another teacher training at Happy Tree Yoga in Montreal and had lots of fun talking about all things birth and babies!
We also enjoyed more time in Montreal where the kids loved visiting the Montreal Botanical Gardens for their special Halloween light festival!  We then explored Pumpkin Inferno in Morrisburg with friends and the kids loved exploring in the dark!
Oh Baby! What a blast we had at the Ottawa Birth & Wellness Centre as I moderated a panel where we spilled it on what is really like with multiple children!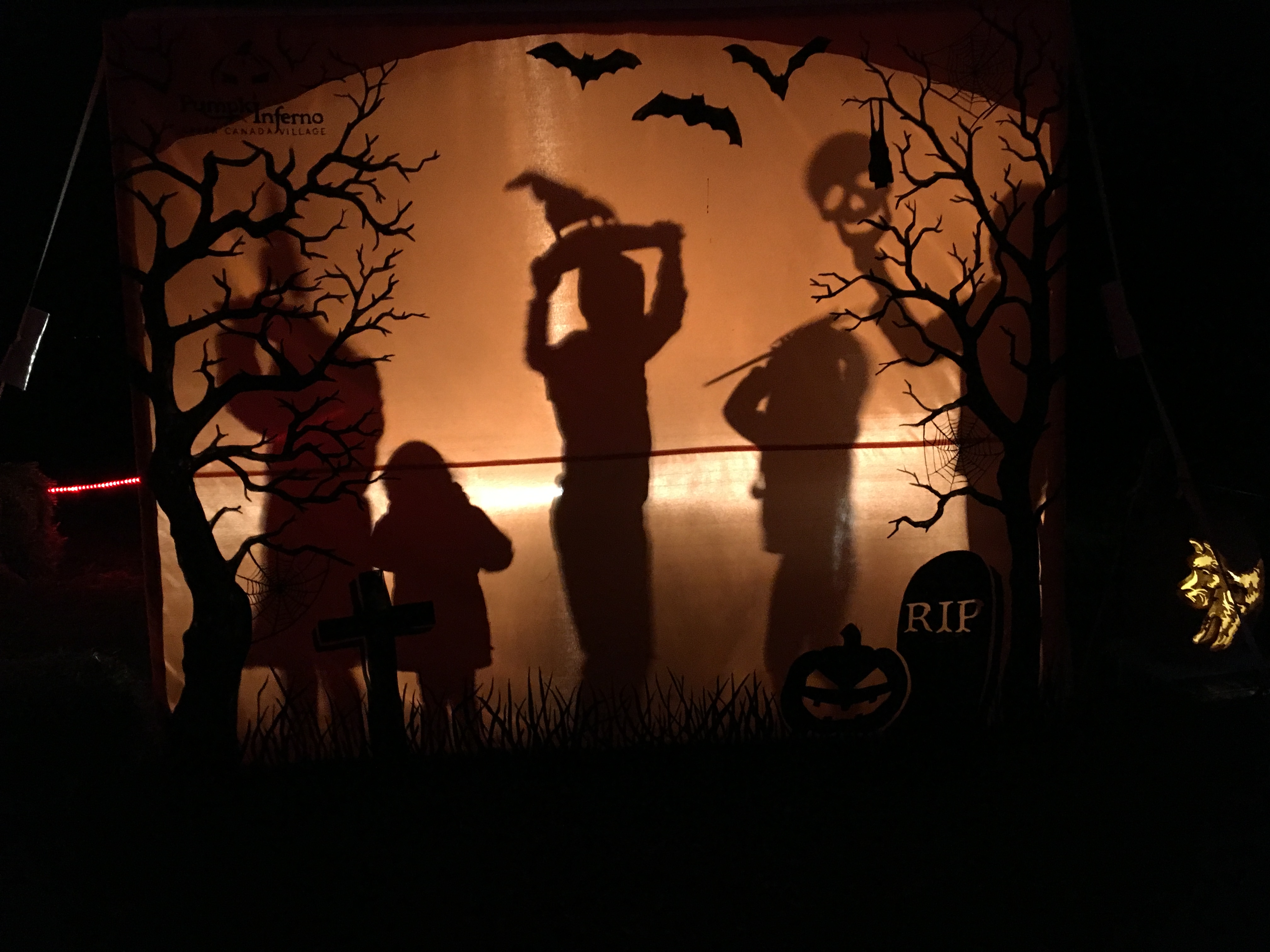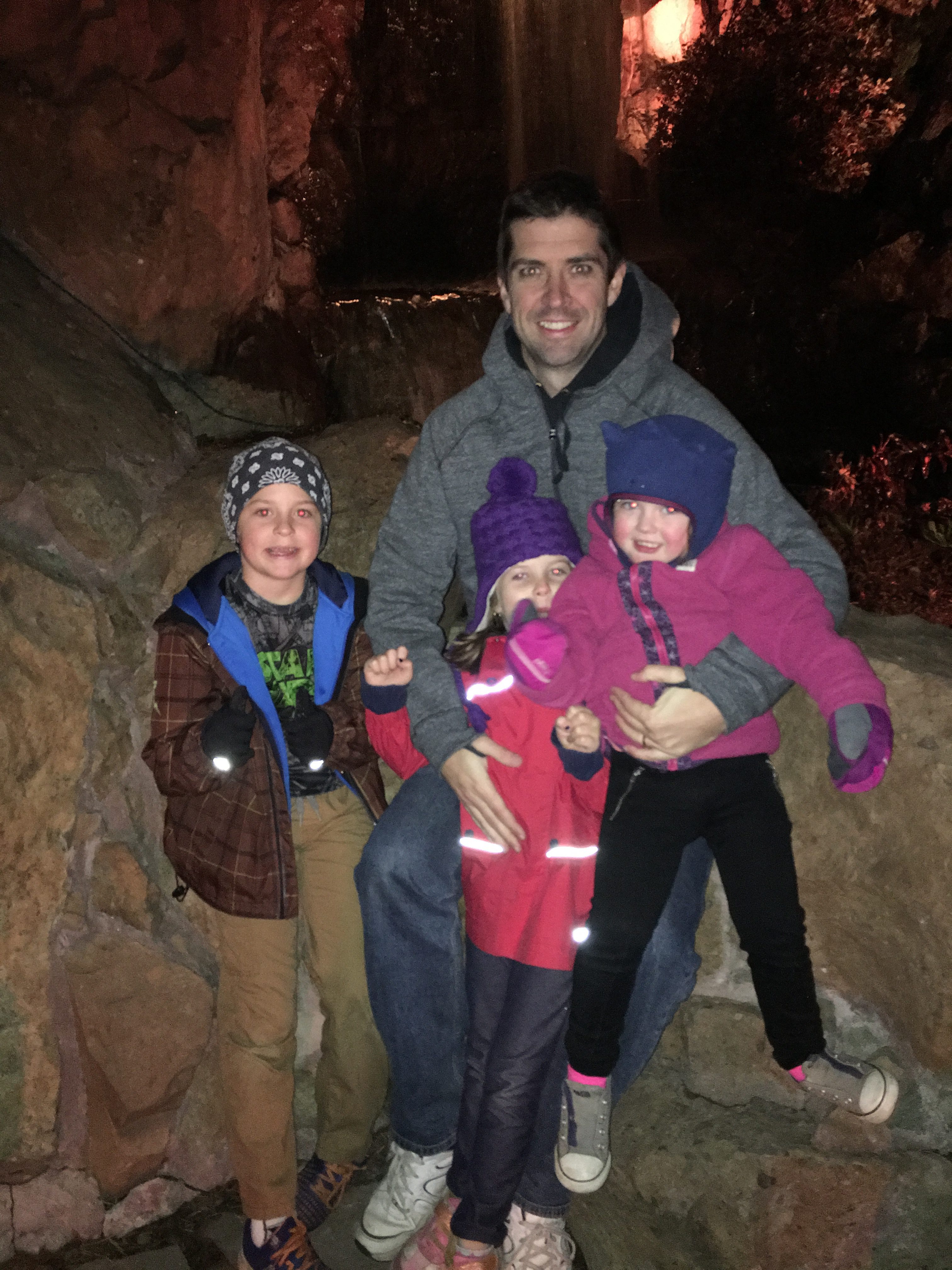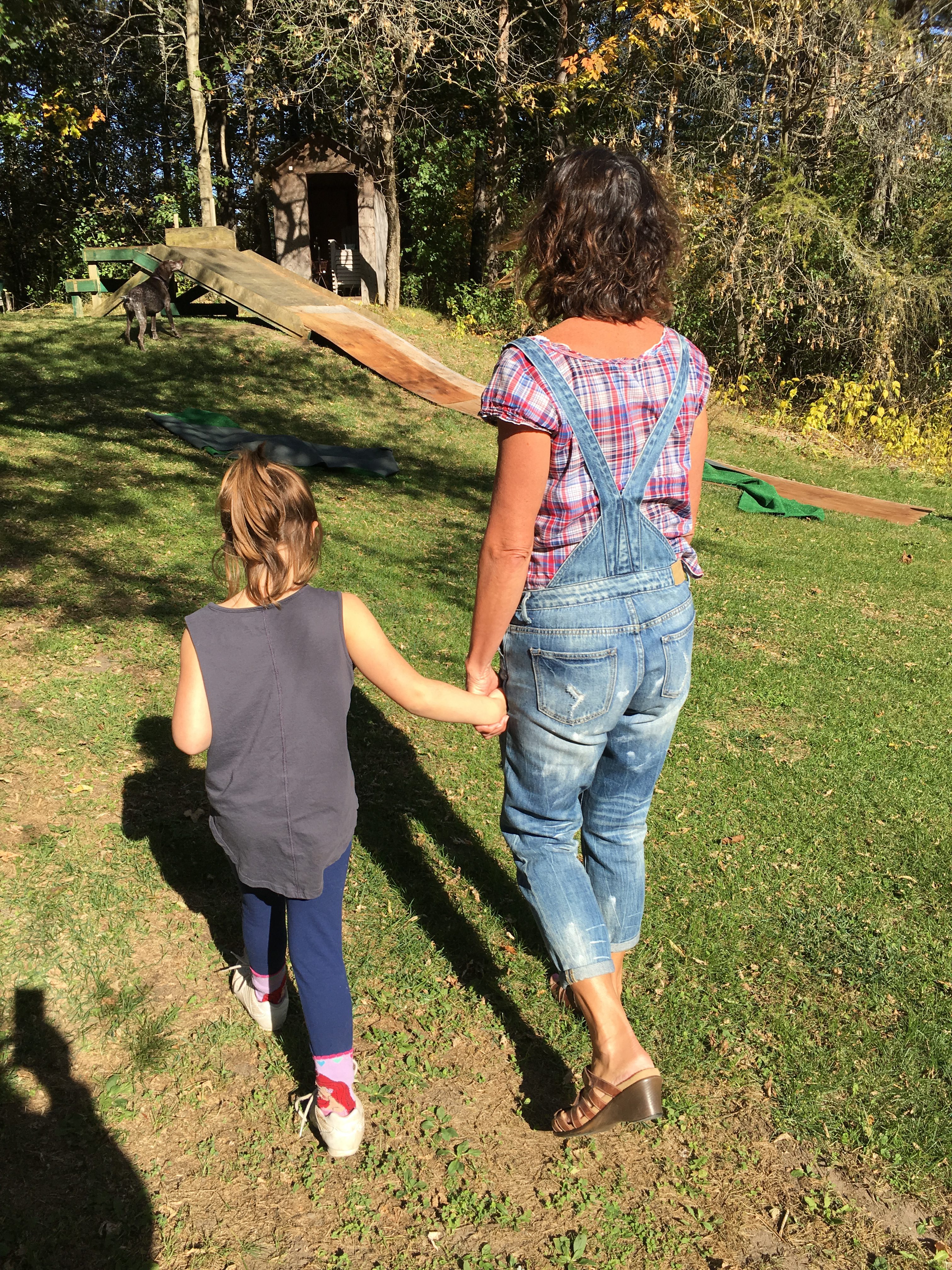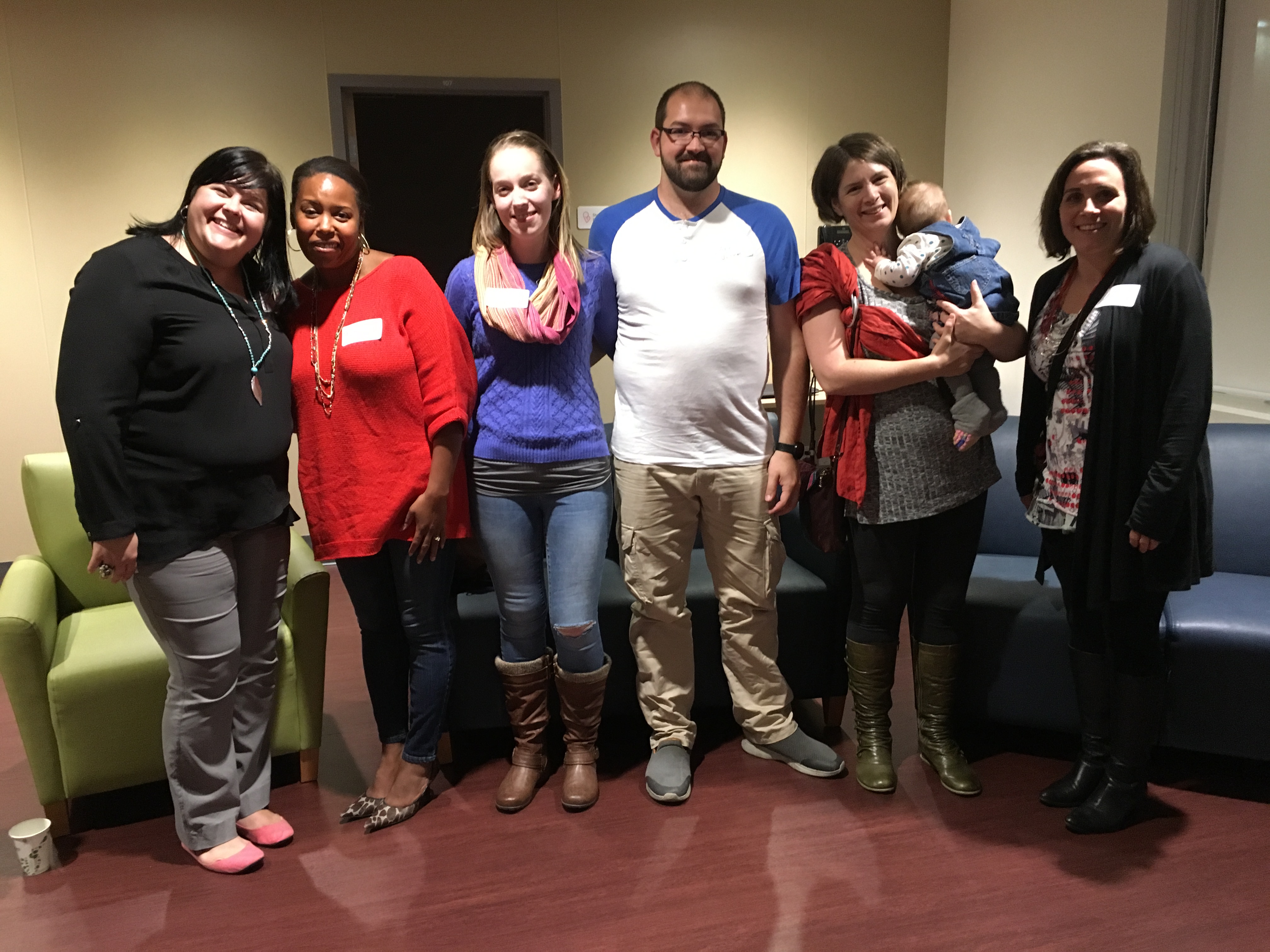 November
November brought a great night out with my friend Rebecca at A Little Bit of Momsense where we were able to laugh along as the ladies from Mom So Hard brought their show to Ottawa.
We had an amazing weekend at another Baby Show Ottawa and met amazing parents! Leading on site demos and panel discussions this was an action packed show.
We ended it with a trip to Toronto where I led our Kids Yoga Teacher Training at Afterglow Studio in the Beaches. This is a fantastic studio that is so warm and welcoming and I can't wait to come back again soon!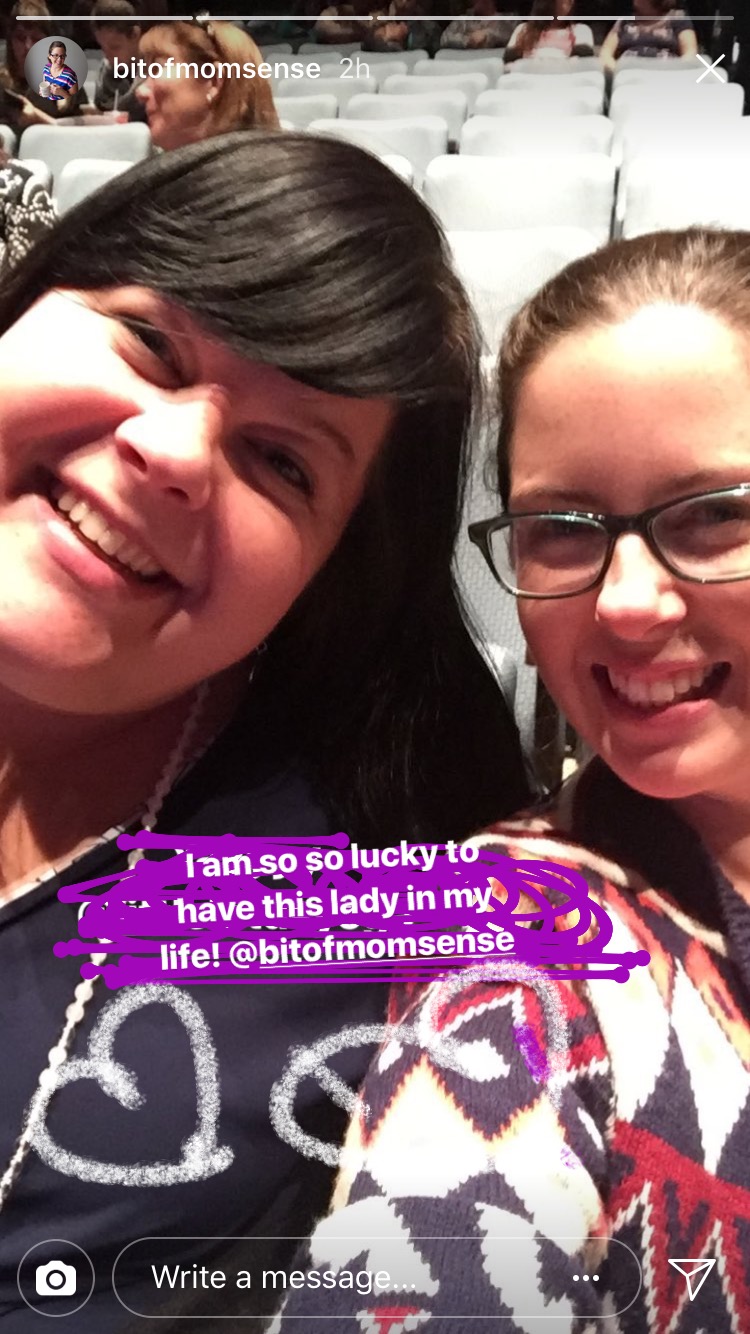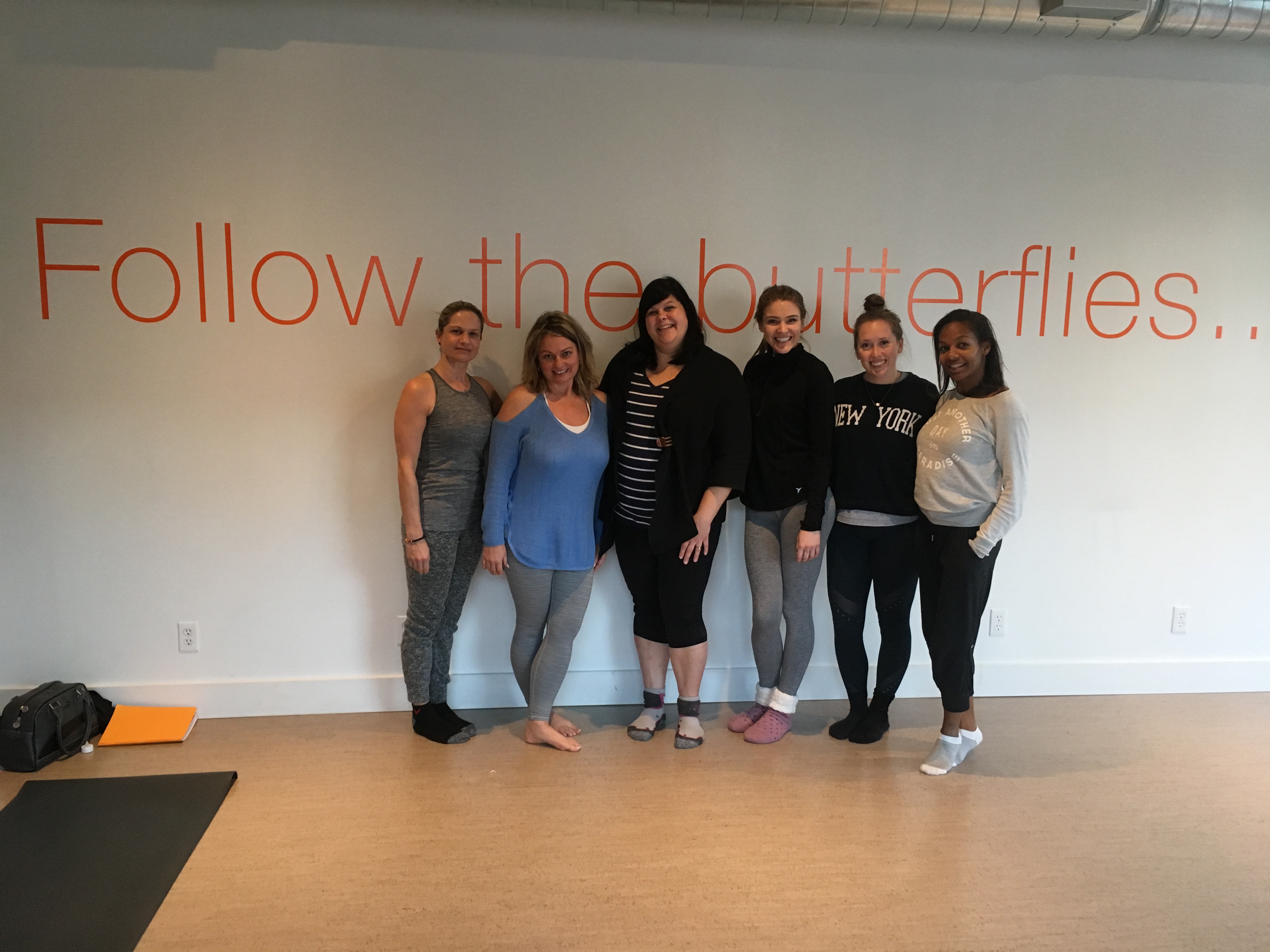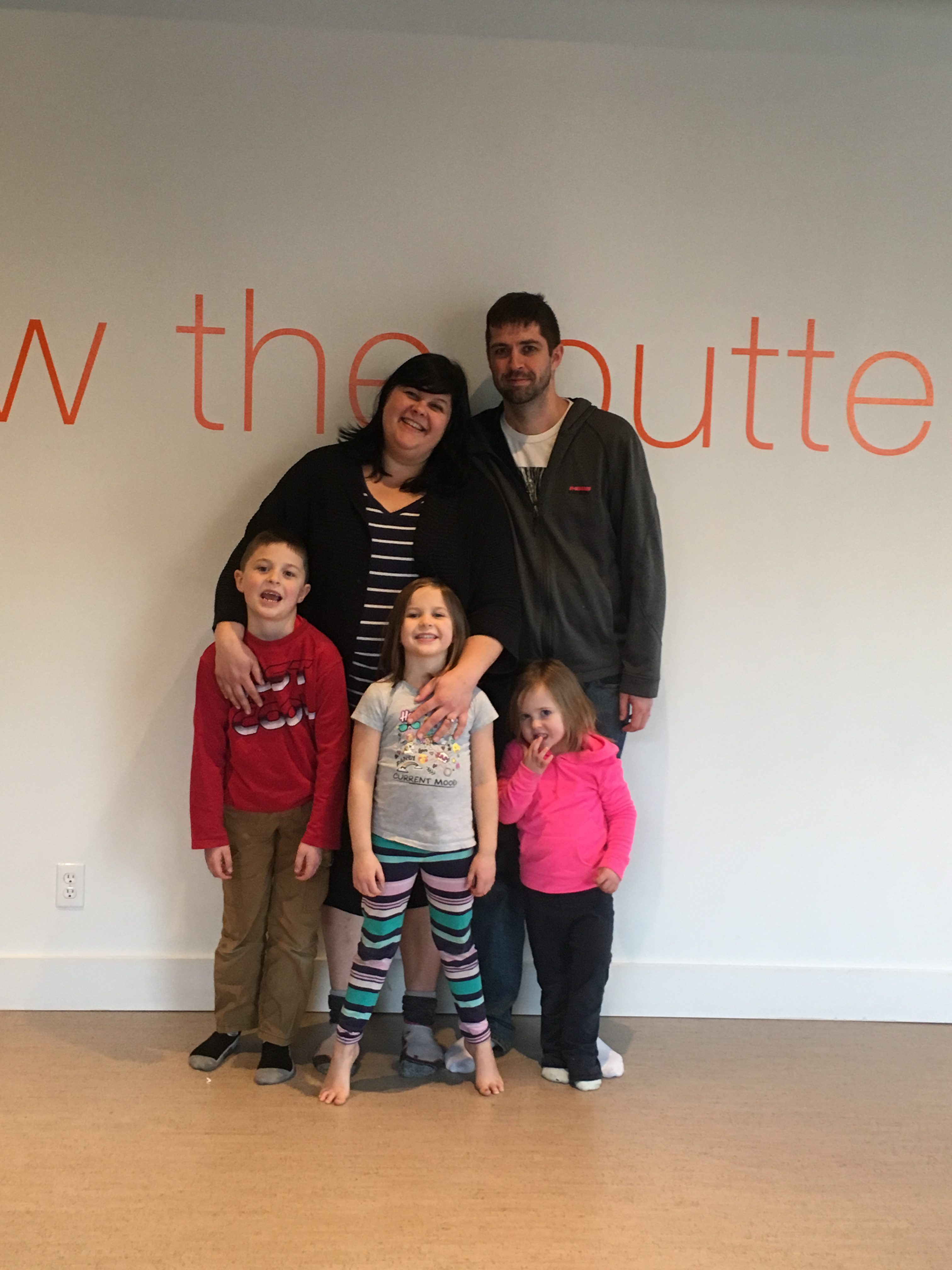 December
Every December always goes by way too fast with all of the items on my to-do list and this is the first year I threw it all aside. No baking, no millions of events to attend, no high expectations of having the "perfect" magazine cover Christmas. Instead we enjoyed time as a family. We breathed in the small moments and held them close. Enjoying time with friends, quiet hours at home and creating memories that will last forever.
December was also a monumental month for kid #3 who decided that she finally loved swimming lessons and had a stellar last lesson after many emotional weeks.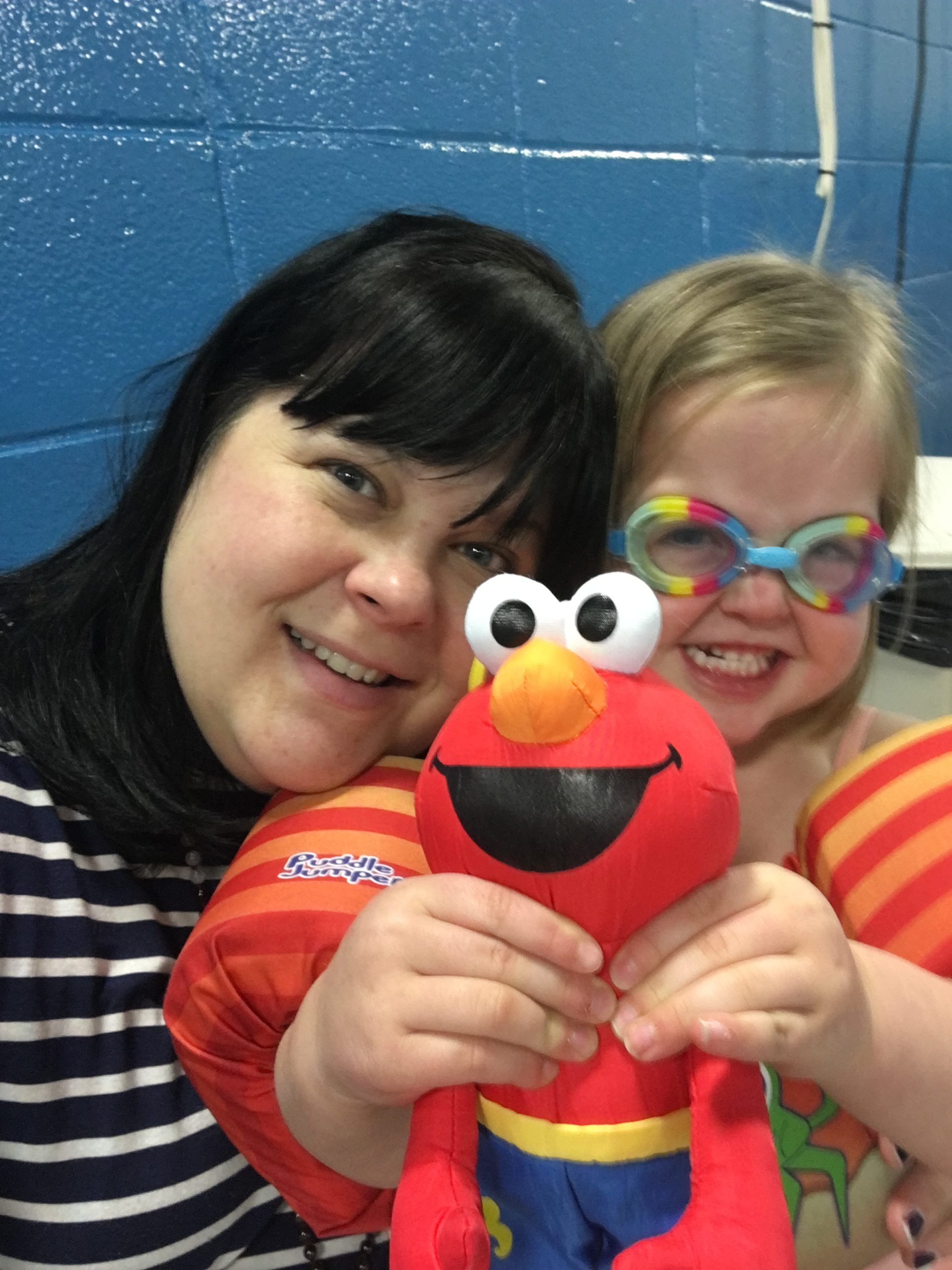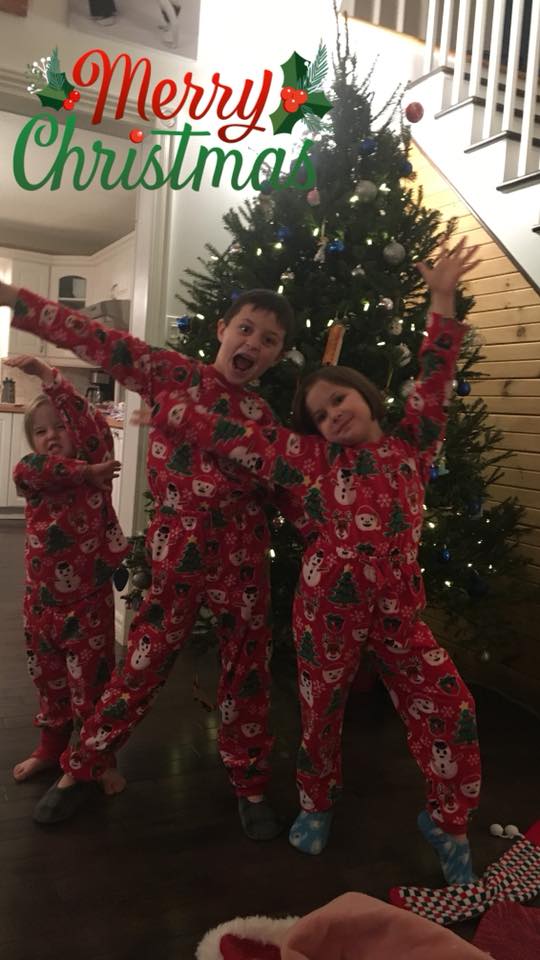 I cannot wait to see what 2018 brings!!! Lots of love to you and yours as we move into a brand new year!
~Amanda
x0