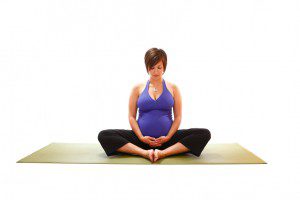 Have a pain free pregnancy and prepare your body for birth and beyond with Registered Physiotherapist Lisa Flanders. In this 4 week series Lisa will introduce proper alignment and movement to take into consideration the changes that occur during pregnancy. As a physio who specializes in pelvic floor health you will learn techniques to ensure proper alignment in your everyday activities, learn about the function of the core pre/post baby, preparation for delivery of baby and have a more efficient recovery period.
Learn in detail:
1. Pelvic Floor connection through breathing
2. Piston breathing and pelvic floor activation
3. Hip and pelvis opening stretches and movements
4. Core control both static and dynamic through movement which will allow for Diastatis Recti Abdominal (DRA) recovery post birth
5. Post birth postural alignment
This class has a maximum of 6 students to ensure lots of 1:1 attention!
NOTE: This entire course fee can be covered by most extended health care plans if you have had an initial assessment with Lisa. You can book your initial assessment with Lisa by contacting her at the Ottawa Integrative Health Clinic.
Check the Schedule Register Now
About the course facilitator, Lisa Flanders:
Lisa Flanders is a Registered Physiotherapist with specialized training pertaining to pelvic floor physiotherapy. She completed a Bachelor of Arts as well as a Bachelor of Kinesiology at the University of Manitoba prior to completing a Master of Science, Physical Therapy at Queen's University. Lisa began her career in orthopedic physiotherapy, which she loves and continues to practice, but had a keen interest in pelvic floor physiotherapy. Following several post-graduate courses on pelvic floor physiotherapy, it became a passion for her. She realized many individuals have common concerns related to pelvic health but are often too embarrassed to seek advice, or are unaware that treatment is available. Her goal is to improve the health and quality of life of her clients. She wants to remove the stigma surrounding pelvic health concerns and assist her clients in regaining a connection to their pelvic floor and optimize their pelvic health and function.
Lisa is trained in the Integrated Systems Model approach through Diane Lee and Associates, which looks at the whole person when determining the cause of dysfunction. Each client is unique and Lisa uses a variety of techniques to tailor each treatment plan to the individual. She has a keen interest in learning and continuing education and has completed a variety of post-graduate courses in pelvic health, myofascial release, craniosacral therapy, visceral manipulation and acupuncture.