Have you heard about our Safe Parent: Infant and Child First Aid & CPR Workshop, but you're not sure if it is right for you? Do you have questions about it? We have put together our most commonly asked questions just for you!
Is this a certification?
No, our Safe Parent: Infant & Child Workshop is not a certification. This workshop is lead by experienced First Aid instructors and will cover all the main topics that you would learn in a full first aid certification course. In order for it to be a certification course it would need to be 8-16 hours in length.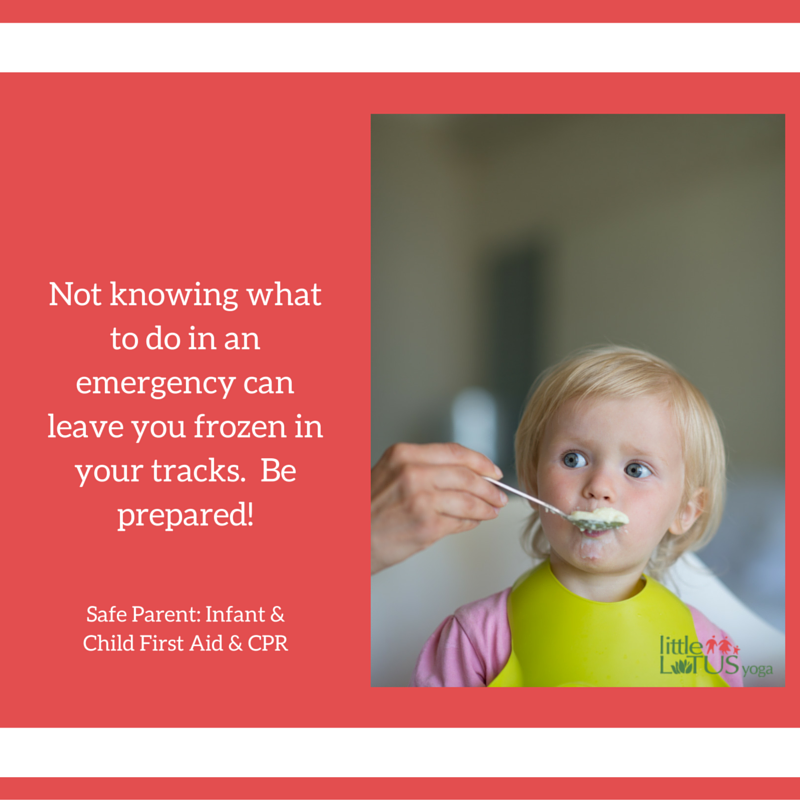 Who should take this course?
We think EVERYBODY! Our workshops attract parents, grandparents, baby-sitters and aunts/uncles. Anybody who spends a lot of time with your child should participate in this workshop to become confident in their First Aid skills.
I took a first aid course a few years ago. I don't think I need to take this workshop.
Did you know that First Aid and CPR standards are changing all the time? Make sure you are up to date with your skills and know the most effective techniques should an emergency occur. Also, if you're not practicing your skills frequently it is very easy to forget what to do when you are stressed and need to think quickly!
Who teaches this course?
Our Safe Parent courses are taught by experienced First Aid instructors who have been leading First Aid courses and training other instructors for numerous years. Many of our instructors have a background in aquatics and are continually practicing their skills in real life and practice scenarios.
Can I bring my child with me to the course?
Due to the nature of the information taught in the course we do not suggest that children attend with you. There may be some scary information for them and we want to make sure that course participants are getting all the information in the course that we need to teach. Babes in arms are always welcome to attend with their parent. If you have an older child who is breastfeeding they are welcome to come in to the room to nurse as needed.
Will I really learn all of this in 2 hours?
YES! But we will continually educate that it is important that you re-read your manual/handouts, that you practice your skills and discuss the information that was taught regularly after the course so it stays fresh in your mind.