In order for you to get to know our instructors a bit better, we thought we would let them tell you a little about themselves.
Today get to know Laura.
Tell us how you fell in love with yoga.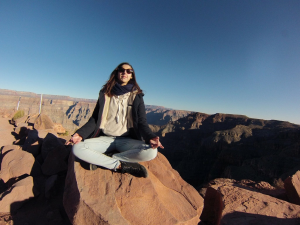 I started doing yoga as a teenager with my mom at the local community centre. I practiced here and there until I started to get back pain in my twenties. When I started again I really began to get into the mindfulness and meditation aspects. I really love tuning everything out and just being aware of my body posture and my breath. Teaching children's and family yoga is an organic step for me because I have been a preschool teacher for many years and I still teach as my day job.
What can clients expect from your classes?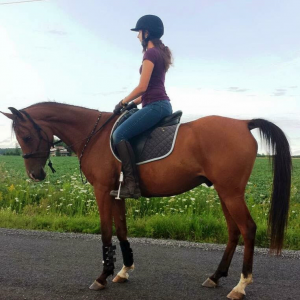 My children's and family classes involve a lot of movement, songs, postures and posture games, mindfulness and breathing.
What sort of things do you love to do outside of the yoga studio?
In my spare time, I ride my horse in the beautiful LaRose forest. I also love to snuggle up on a couch and read novels.
What is one thing that people may not know about you?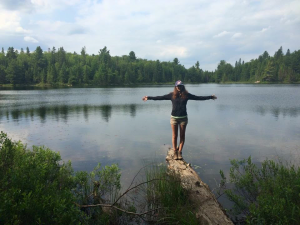 Something some people may not know about me is that I am a certified equine massage therapist.
Check out our schedule to see when you can register for one of Laura's classes.