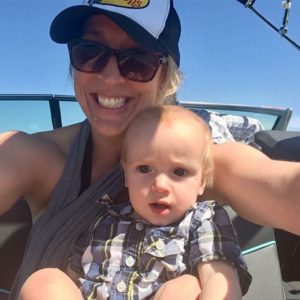 Melissa Landry is our leader for our Orleans Run Club and she was nice enough to answer a few questions for us so that you can get to know her better!
Tell us how you fell in love with fitness?
Fitness was easy for me to fall in love with. Originally an outlet for overcoming life's obstacles, it didn't take long before it became a way of life. Living actively translated positively in me daily. Re-energizing me on so many levels so I can care for my love and my most precious.
What can someone expect when they join you at Run Club?
A good time, hehe. My ultimate goal with Run Club is to create a platform where women can learn about progression. To be kind to themselves and gradually go above what they had thought possible -in distance, in speed, in life.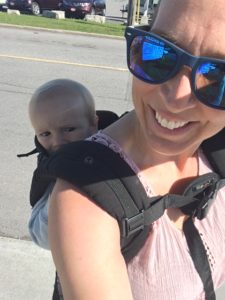 What sort of things do you love to do outside of fitness and running?
WAKESURFING, Hands down my ultimate pleasure. There's just nothing like learning to let go and ride that wake… feet in water and sun on skin -surrounded by those you love.
HIKING, I have always felt drawn to summits. Making your way to reach that peak and catch a different view… perspective.
Did you find that the way you exercised changed at all after having a child?
Yes! Absolutely! …and that's ok Having a child is Huge. A beautiful phenomenal progression from expectancy to birth. I found my fitness level had regressed and it was difficult for me to respect the delay in my progression. I have since learnt to be kind to myself and put the utmost importance on listening to my body. Also, the format of my exercise differs from what it once was. My solo workouts have translated to a family affair. I'll be the first to admit that it can be challenging at times, but ultimately the payback is much more rewarding as the kiddos are learning the importance of taking care of oneself and living actively.
What is one thing that people may not know about you?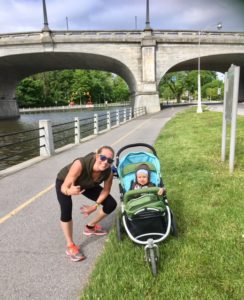 I have a sweet spot for Sunrises, Sunsets and paddle boards.