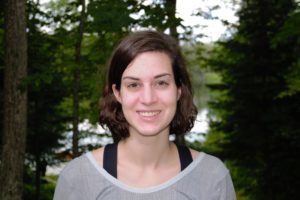 Brittney is a new teacher to Little Lotus Yoga and she was nice enough to answer a few questions for us so that you can get to know her better!
Tell us how you fell in love with yoga?
Yoga was my very first class at CEGEP and left me feeling relaxed before going to Calculus. My yoga mat followed me throughout university and I always looked forward to the class that was offered at the local nature centre when I was home for the summer. Yoga transformed from a mandatory CEGEP class to a way of finding inner peace and fulfillment.
What can someone expect when they join your yoga class?
A fun, positive, welcoming atmosphere! I want both adults and children to explore yoga in a space that encourages imagination and playfulness. My classes will incorporate games, postures, stories and movement.
What sort of things do you love to do outside of yoga?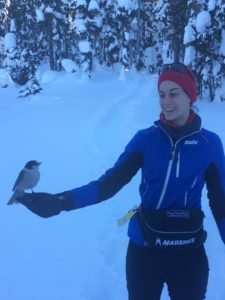 In the summer, I enjoy hiking at Foret La Blanche in Mayo, QC and kayaking on the many lakes and rivers in the area. In the winter, I enjoy cross-country skiing in the Gatineau Park. Gardening and knitting are two passions of mine. I am always willing to try new things and learn new skills.
What is one thing that people may not know about you?
I love adventures, travel and new challenges. I dream of owning alpacas.
Come out and take one of Brittney's classes! You can find our schedule here.