The second annual City of Om yoga festival is almost here! The festival will take place on Saturday June 3rd and has something for the whole family.
This one day festival will take place at Lansdowne Park with classes starting at 8am and continuing until 9pm. City of Om features classes of all different styles and flavours to suit all levels of yogis, including a FREE (no ticket purchase necessary) family yoga class beginning at 11am at the East side of the Aberdeen Pavilion led by Little Lotus Yoga's very own Amanda DeGrace and some of our lovely Little Lotus instructors! There is actually no ticket purchase necessary to attend any of the festival's "Food for Thought" workshop series (this includes our Family Yoga class!)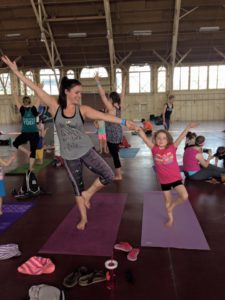 The festival will not only offer outdoor and indoor yoga classes all day, it will also feature workshops on varying topics, local artisans, food vendors and live music. After Little Lotus' family yoga class why not enjoy a picnic near the Lansdowne Park splash pad and playground or take part in face painting. Weather not cooperating? Chill out in the indoor lounge area and picnic space.
Waiting for the next yoga class to start? Why not take a walk around the various booths to shop or chat with local vendors and artisans or grab a bite to eat at one of the many food vendors. Little Lotus will have a booth where you can meet and chat with some of our instructors and some of our favourite local vendors will have booths too like Mala Rae.
Now that you're all geared up to attend City of OM 2017, here's what you should bring with you:
Your family and/or your buddies (why not bring someone who has never experienced yoga before?)
A water bottle (a reusable container is preferred)
Comfortable (yoga friendly) and weather appropriate clothes
Sun protection
Your yoga mat
Your debit card or cash
Comfy shoes
Your ticket
We are giving away TWO festival passes! The winner must be able to pick up the passes on the Saturday morning of the event at the Little Lotus booth. You can enter to win here.
Did you know that purchasing your ticket not only are you getting to attend an awesome new festival, but $2 from each ticket purchased is going to benefit 3 charitable organizations, the Ottawa Humane Society, Love Your Brain and Care Canada.
After the festival why not kee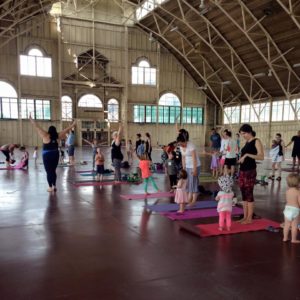 p the good vibes flowing by attending the Pure Love after party! At 9pm head to the horticulture building at Lansdowne Park where the evening will come to a close with great food and amazing party.
What a better way to kick off the summer than to attend a brand new festival that promotes a sense of community, a healthy lifestyle and keeping our environment clean and green. See you on the mat June 4th!
More information about City of Om can be found on their website, Facebook page, Twitter or Instagram.