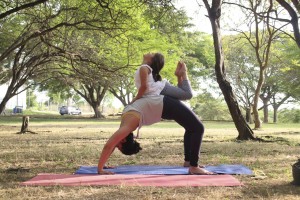 I am a story-lover, yogini, eternal believer that everything happens for a reason, and a traveler down to my bones! Where did everything start? Back in Ecuador, about 26 years ago! I moved to Ottawa, Canada because of love, but while I was in Ecuador, I got my first degree in International Business Development and specialized in Marketing (yeah Business baby!) and I have even worked for 6 years on it! I said that was my first degree, right? Well, my second one is as a Technician in International Cuisine, and I love it! Even though I gained 20 pounds (which I will never regret as it was food!) that degree allowed me to work and visit beautiful places such as Paris while I was cooking and making people happy with my food.
So, now let's talk about Yoga. This beautiful practice and lifestyle came into my life in 2010 after I started to look for a way to heal myself. Since I was 16 years old, I have had an invisible friend –not 100% confirmed– called lupus, which has been in my life for almost 10 years. A series of interesting out-of-normal conditions and pain in different areas of my body pushed me to search for something that could help me keep a healthy, medication-free lifestyle. As I did not have a clear diagnosis, I started to learn about lupus, what I did not know was the way it was going to transform my life. It took me around 2 years to understand how my body was working and reacting even if I had not been diagnosed. Different symptoms, challenges and continuous discomfort were part of my daily routine and somehow they still are around, when I let them. How does this all connect and make sense? Well, Yoga came into my life to help me understand my feelings, emotions, the movement of my body, my breathing and how I could control and monitor my thoughts in a way that to create consciousness about what I was eating, thinking and feeling.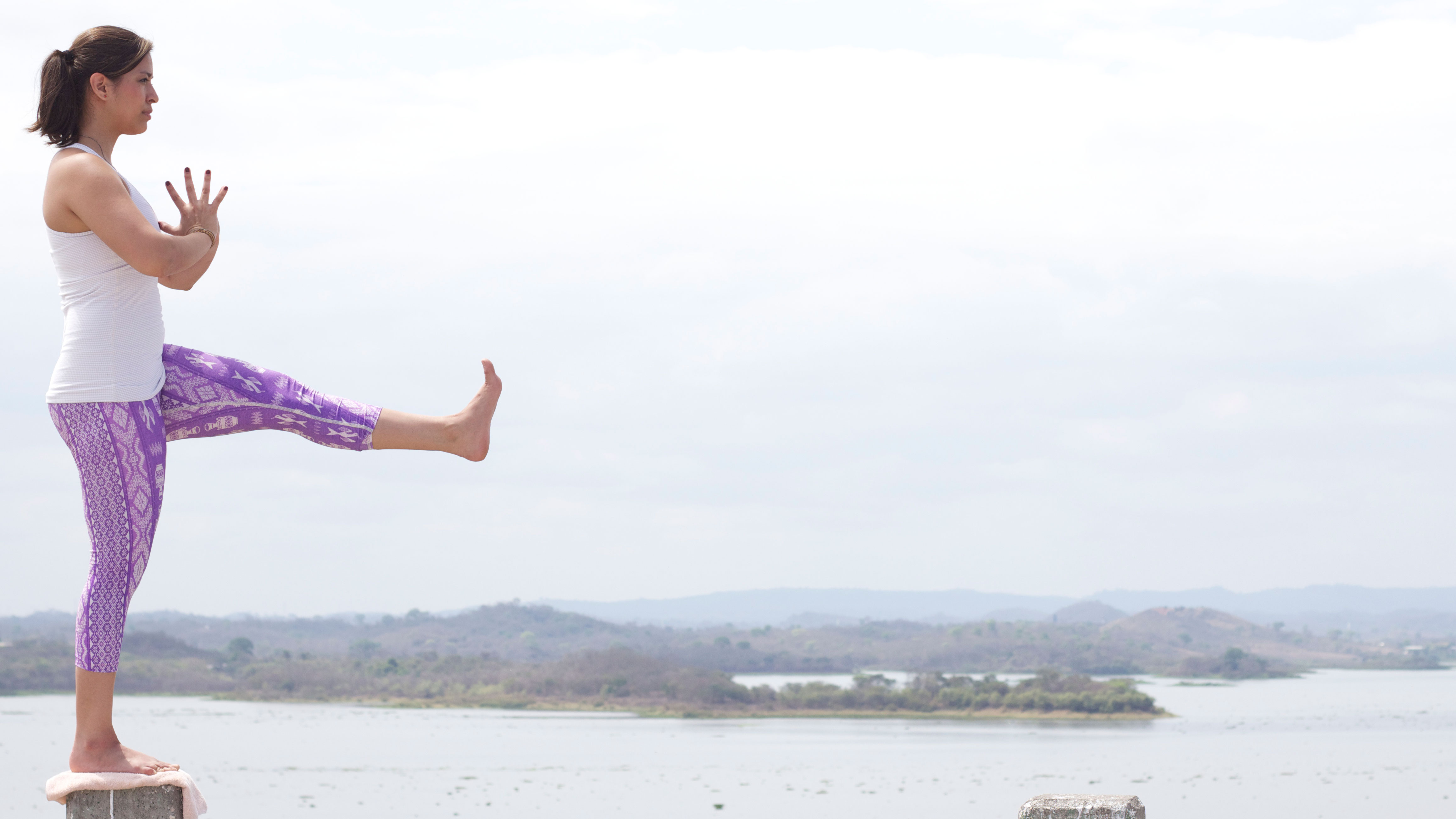 As a yoga teacher, I am blessed and full of gratitude towards every single person who comes into my classes and joins me in a journey through their minds and bodies. Throughout the years, I have been studying under the umbrella of amazing teachers such as Ashley Ludman, Dharma Mittra, Amanda DeGrace, George & Brenda Ferguestein, taking master classes with Seane Corn, Shiva Rea, Leslie Kaminoff, Susan Hately and more. After getting introduced by my mentor to Clarity Breathwork, Energy Healing and Therapeutic Yoga, I have been working to develop and create my own style of teaching, which I enjoy to describe as a surprise every time you meet me on the mat!
From a Gentle to a Power Yoga class whether the room is hot or not, whether you are pregnant, a kid or an adult, flexible or not, strong or not, my classes are directed to help you peel off the layers of your Outer-Self and discover your true nature and what you are looking for. Through mediation or breathwork, hands-on adjustments, or physical practice on your own unique way, I will guide your practice and hold space for you by using your breath and energy. I have been there in a place where flexibility or strength is not your best friend, where pain and discomfort are "normal", where you feel disconnected from your own feelings, and things like sadness and depression are next to you talking out loud. As a Yoga Teacher and an Energy Body Breathwork Healer I can help you get back on your feet, wherever that is and whatever it means to you. And if you do not know, it is OK