Qualifications
200 hour Hatha Yoga Teacher Training – July 2014; Instructor: Megan Campbell
5 hour Kids Yoga Training – October 2014; Instructor: Tania Frechette
Teacher Candidate Bachelor of Education – 2015; University of Ottawa
Julia is passionate about teaching children yoga and mindfulness techniques in order to facilitate their personal growth and development. Her focus is not only on the physical benefits of yoga but also on the power it has to connect to oneself and others. Through yoga, she aims to promote a positive, healthy body image and a development of inner confidence and self-esteem in her students.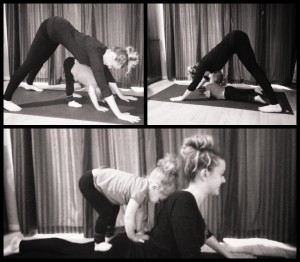 Julia is a gentle spirit who has a strong ability to form lasting connections with people. From an early age she demonstrated an interest in helping others through volunteer work. With a sense of adventure and a call to serving others, she was led to Africa on two occasions where she worked in orphanages in Kenya and Tanzania. While working in Africa, she witnessed the power of community and the richness of the human experience. For Julia, yoga represents the means to deepening our existence and enhancing the concept of oneness and the connectivity of all life.
As a school teacher candidate, Julia aims to bring the positive elements of yoga to her daily teaching practice by incorporating mindfulness techniques and age appropriate asanas. Julia is currently teaching a children's yoga class in Kanata.