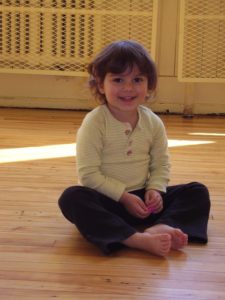 Move your body, free your mind and let your spirit soar with Little Lotus Yoga™.
Operating in Ottawa since 2002, Little Lotus Yoga specializes in bringing yoga to all ages and stages of life: from pre-conception (Fertility Yoga), conception (Prenatal), through infancy (Mom & Baby, Parent & Tot, Preschooler), childhood (School Age, Family), and all
the way up to adulthood (Hatha, Power, Yin).
Our yoga classes are offered through the City of Ottawa, in community centres, at localschools, private facilities and homes. In addition to offering yoga classes, Little Lotus Yoga™ is available for events, as well as training sessions and workshops, in Canada and the United States.  Sessions include parenting and birth related workshops, as well as teacher training, covering everything from preconception through to age 12, and all the resources parents may need over that time.
Our instructors, who all have specialized training in meeting the fitness needs of children, are well-recognized in the National Capital region as being 'the best of the best'. We consistently receive positive feedback from our participants, with many families asking us when and where a particular instructor will be teaching their next session, so they can register in advance!
We look forward to seeing you at a class or training soon!
About Our Founder- Amanda DeGrace
At once a respected fitness professional and yoga teacher, Amanda has energy, charisma and an amazing passion for life. Amanda  started her career as a Trainer for the Lifesaving Society of Canada and moved forward within the fitness industry, finally discovering the power of yoga, which has lead her to where she is today. She has also combined her love for aquatics and fitness with her business, DeGrace Energetics.
DeGrace Energetics coaches and creates strategies with wellness professionals who are wanting to take their own businesses to the next level and reach their goals.  Amanda offers business coaching, training courses, workshops and mastermind groups for other wellness professionals.
Besides her dedication to continuous education and learning, Amanda enjoys working with her clients and fitness professionals, enhancing their overall quality of life through enrichment of the mind, body and spirit.
Be inspired and empowered as Amanda shares her enthusiasm to keep moving, keep fit and keep it fun!